It's a cold, gloomy day here in North Carolina, and I'm trying to motivate myself to get to the gym! It is a challenge, as I'm feeling pretty warm and cozy in my comfy sweats, with a big mug of coffee….mmmmmmm….coffee…
So, as I work on getting my mojo going, I thought I would share a few of the things that I currently can't live without (ok…that's a bit extreme, but you know what I mean!):
Favorite kitchen appliances:
I love, love, love my Vitamix! From super smoothies to soups to homemade hummus…it is super versatile, and is so much more than a blender. If you are ever on the fence as to whether to fork out the extra money to buy one, it is worth every penny, in my opinion.
And speaking of big mugs of coffee…I am also loving our Cuisinart Grind n Brew coffeemaker. Now, I am a HUGE fan of the Keurig, which gets lots of use in our house; but there is just something about a cup of freshly ground java.  My current favorite coffee to grind? Organic Mayorga Cafe Cubano, available at Costco for $13.99 for a 2lb bag of beans (SCORE!).
Favorite skin care product:
Hands-down, Ageless Renewal Serum. Yes, this is an Isagenix product that I sell (shameless plug :-)), but whoa…this stuff is awesome. Give it 4 to 6 weeks, and fine lines, dark circles and skin texture dramatically improve. Our skin is the largest organ of the body, so it makes sense you would want to nourish it well, right? The Ageless Renewal Serum works from the outside in, and then from the inside out. It contains growth factors which target specific areas of need, as well as destroys rogue cells that may replicate causing more skin damage. Pretty cool. If you are interested in trying it, DO NOT pay retail! Contact me, and I will help you get it at wholesale pricing.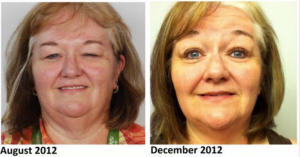 Favorite food item:
I am loving cauliflower ATM. Anything from mashed to riced to pizza crust to wraps…it is so versatile, tasty, and perfect for a lower carb lifestyle.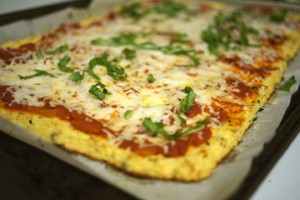 For interval workouts, I love the Tabata Pro Timer, available for free either from iTunes for your iPhone or from the Play store for Android users. You can set you work/rest periods, as well as select a workout playlist. I have traded in my GymBoss for it (sorry GymBoss!).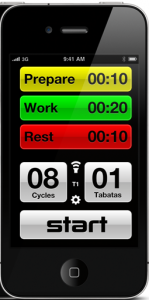 Favorite running shoes:
While I'm not sure I will ever get into the whole barefoot running thing, I have gotten into wearing a more minimalistic shoe for sprinting. I do have some stability issues, so the key was finding a shoe with enough support,  but one that would also allow me to "feel" the ground more. Enter the Saucony FastSwitch. It is super light, and adds just enough support so that I don't feel my foot moving all over the place. About to order my second pair. TIP: order 1/2 size up from what you normally wear. For example, in all other Saucony models, I wear a 7, but had to go with a 7.5 for these.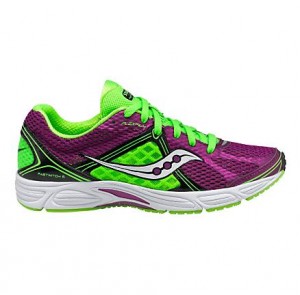 Favorite workout clothing:
Anyone who knows me knows that I love LuluLemon (thanks a LOT to my buddy, Jill Coleman, for getting me hooked)! Furthermore, one of my favorite items is the Pace Setter running skirt. And there are so many cute colors for Spring out!! Uh-oh…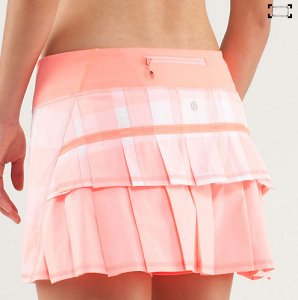 As much as I love Lulu, I DO love a good bargain as well! Sometimes Costco has some good "knockoff" Lulu-like apparel.  I've seen versions of the Define jacket, Groove pant/crop, and the Cool Racerback there. The problem is the sizing is different, and they tend to sell out quickly.
Favorite anti-aging supplement: 
No question…Isagenix Product B. This stuff is amazing. It contains antioxidants and other ingredients which support and protect telomeres. It very simple terms, when telomeres are long = live long; when telomeres are short = you're screwed. :-). You can read more about the science behind this revolutionary product, but some of the benefits I've noticed are greatly increased recovery from hard workouts, healther skin, nails and hair (nails and hair grow like crazy!), better sleep and improved immune system. I have noticed a huge increase in my stamina and endurance when doing some of my tougher sprint and interval workouts as well. Without a doubt, one of the best things I've ever added to my lifestyle!
BONUS TIP: we give Product B to our senior Doberman and Collie, and let me tell you, they are acting like puppies!! They were both having some issues getting up and down before, but no more!!!
Again, if you want to try it, talk to me first to save $$.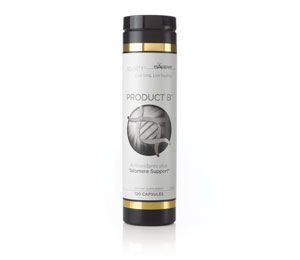 Favorite Cosmetic Items:
I am loving MAC Prep + Prime BB Compact. It has SPF 30, and covers up blemishes, etc. before foundation application. The only issue is the limited number of colors that are available. I ordered the darkest one, and really could have used one a little darker.
I am also loving MAC Studio Fix Powder + Foundation. It provides full coverage without being "cake-y", and I love how effortlessly it goes on. So easy.
There you have it…some of my every day faves! What are some things you just can't live without? Drop me a line and let me know!
---