Metabolic Renewal is coming!

I'm so excited to announce that Metabolic Renewal is on its way!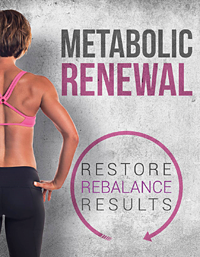 Mark your calendars for 9/16/17, as that is the first day this women's only workout and nutrition program will be available to the public.
If you are familiar with Metabolic Aftershock or Metabolic Prime, consider Renewal as the "next level"!
For women only, it will address the specific problem areas we face, especially as we get a little older and that stubborn fat tends to want to stay put, despite our best efforts!
For updates and to get access to the program as soon as it drops, as well as special bonuses, complete the form below to get on the wait list!