I remember it clearly. It was late 2008, and I was the group exercise coordinator at our local gym. As is the case with that role, I was always looking for ways to spice things up for the members.
I kept hearing about this class called Metabolic Effect, and as luck would have it, the founders were local. So, I contacted Jill Coleman and asked if we could get a demo class at our gym. We got it on the books, and in a couple weeks she and Jade Teta showed up to teach a class to our members.
Up to this point, I had been in the habit of doing upwards of 3 to 4 hours a DAY of cardio and other exercise. I've talked about my exercise addiction before, but suffice it to say it's what I thought I needed to do to obtain the body I wanted. But it seemed the more I did, the LESS I looked like what I wanted. Not to mention the bigger factors of being totally exhausted, injured and sick much of the time.
So, when Jill and Jade showed up to teach their little 20 minute weight class, I kind of poo poo'd it in my head. I mean, it's 20 minutes – I'm used to working out for 4 hours. I'm badass. Ain't no way this is going to be a big deal for ME!!
Um…wrong.
Let's just say I was toast after that 20 minutes…and I was hooked.
Long story short, I ended up hiring Jill as my trainer and she helped me transition from HOURS per day of exercise to about 3 or 4 hours per WEEK. And further, the changes I saw in my body in just a few weeks were phenomenal. I was blown away.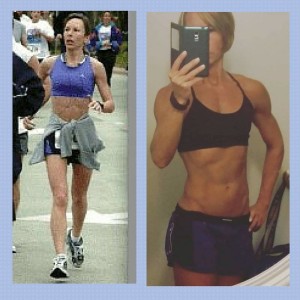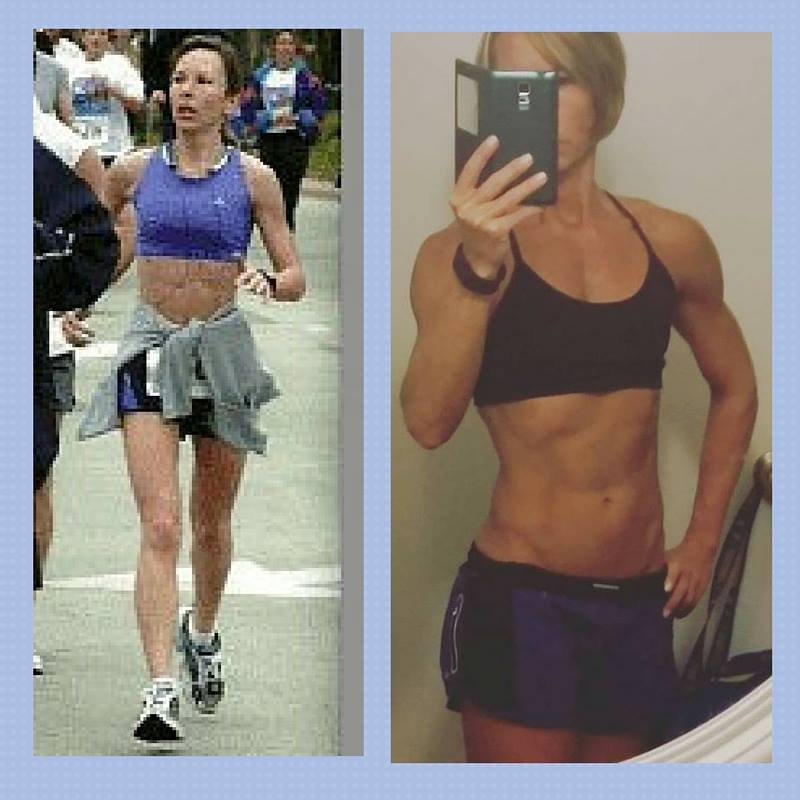 And it continues today. I STILL do these types of workouts. Granted, now that I know what I know, I mix in other stuff as I see fit…but these types of workouts make up the bulk of how I train.
That's why I'm SO GRATEFUL that I was fortunate enough to be part of Jade's new program, Metabolic Prime. If you are familiar with Metabolic Aftershock which I was also a part of, then Prime is like 2.0 – like next level s***. :-). This time you get the option of using body weight, resistance bands or dumbbells. It's awesome and makes it so accessible for every fitness level.
The workouts are super short – 15 to 20 minutes – and super intense. So, not only are you done super quick, you are getting the benefit of burning fat LONG after the workout is over. They will help you sculpt lean muscle and kick up HGH (Human Growth Hormone) which is also known as the anti-aging hormone. Who doesn't want more of that?
But can you REALLY get a good workout in just 15 or 20 minutes. Here is what one of my clients says after just one workout:
"Did the first workout! Now THAT was a workout! My husband said "why didn't we start with the beginner level?" I said, "that was the beginner level" he could barely keep up! And Tara Ballard is correct when she says if you really push yourself in these workouts you will not want to do cardio! I took one look at my beloved stepper and walked out of the gym in under 20 minutes. Now home to walk around the neighborhood. Well worth the $37 I spent for the program"
Also, check out this short video where I talk about the benefit of these types of workouts:
If you decide to give Metabolic Prime a shot, order from this link. Once you do, shoot me an email with your receipt (tara@primefitclub.flywheelsites.com) so I can add you to my private coaching group where we focus on not only exercise and nutrition, but personal development and mindset as well. We're going to be going through the workouts together starting on 10/10/16, and also having monthly LIVE video coaching calls so we can troubleshoot anything you're going through. It's going to be a blast!
Love,
Tara
P.S. I'm not a fan of the marketing of Prime, but the program is top-notch…once you enter your purchase information and click submit, your purchase IS complete. :-). You can purchase any of the upsells that you like, but totally not necessary!
---