I posted a pic of this yesterday on Facebook and Instagram, and had a lot of requests for the recipe, so here we go! This dish is super easy to make (you can make it even easier by buying pre-chopped veggies), and is perfect for the cooler Fall temps. Be careful with the serrano peppers though! I used my fingers to remove the seeds and they are still burning, and I definitely DO NOT recommend rubbing your eye after handling them :-)!
This recipe was inspired by several that I found on the Interwebs…of course I had to add more greens. When in doubt, always add greens :-).
Print n go recipe: Crockpot Chicken Chili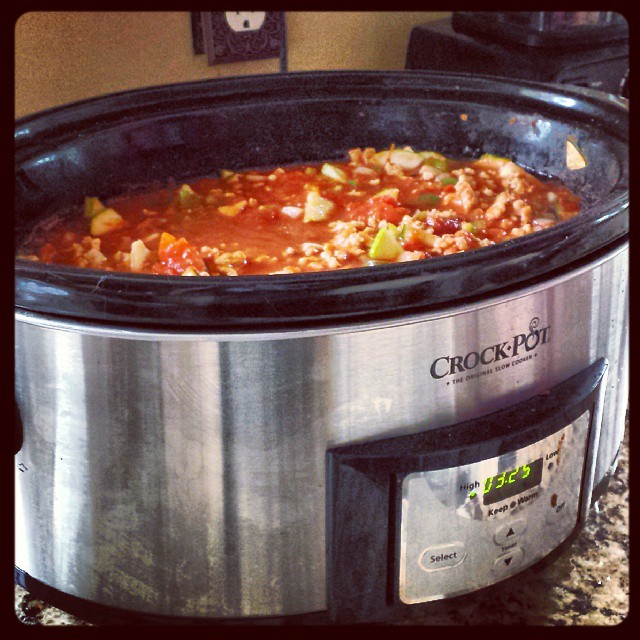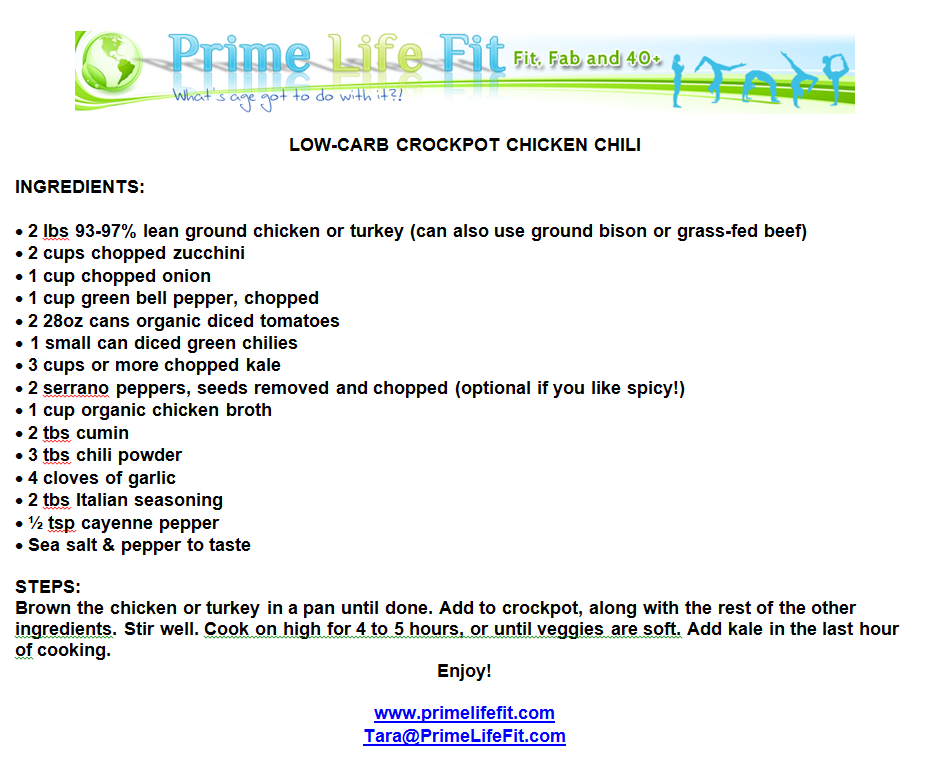 Enjoy!
P.S. Don't forget to subscribe to receive updates over to the right! You'll receive more recipes like this, as well as other great info for us folks over 40…plus, you will receive a free 3-Day At Home Workout Split just for signing up :-).
---